Posted on September 10, 2015 by Minerals Make Life
Known for its use in the five cent coin, nickel is one of the most versatile metals found on earth and is one of many resources that allows us to live and prosper in a the modern world. A new nickel infographic from Mining Global highlights the many uses and benefits of this metal, including its use in coins and stainless steel. There are about 3,000 nickel-containing alloys in everyday use, including 300,000 products for consumer, industrial, military, transport, aerospace, marine and architectural applications.
As portrayed in the infographic, nickel is tough, corrosion resistant, hygienic and 100% recyclable. It is essential to building and infrastructure, chemical production, communications, energy supply, environmental protection and food preparation. Rarely used in its purest form, nickel is combined with other metals to produce alloys with a combination of properties that provide both ductility and strength at high temperatures. Through its ability to withstand high heat, nickel minimizes corrosion, allowing the metal to be used for several decades without replacement. Thus, nickel is used in harsh environments such as jet engines, offshore installations and power generation facilities.
Nickel is one of the most important components to the U.S. stainless steel industry and as the steel industry continues to grow so too will the need for nickel. To meet this increasing need for nickel, it is critical that changes are made to the U.S. mine permitting process. Congress must reform the lengthy and duplicative permitting process in order to ensure manufacturers better access to the materials they need here in the U.S., instead of relying on imports.
Learn more about nickel here and take action here to support mine permitting reform.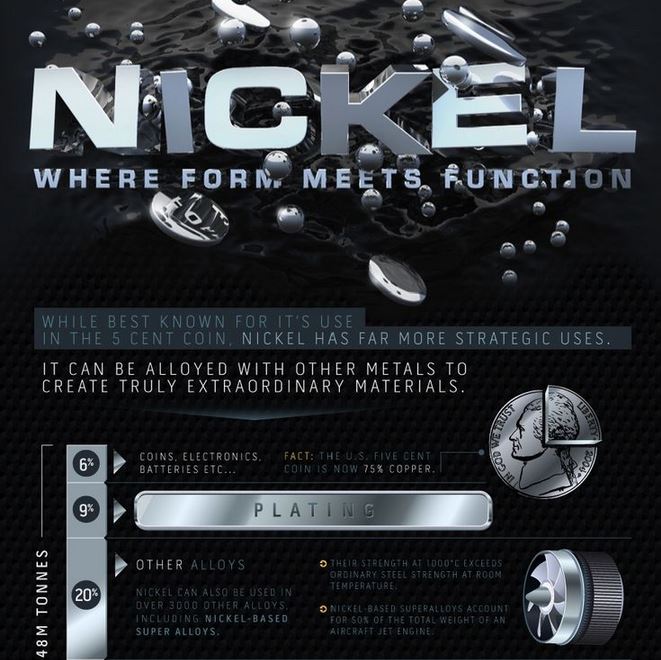 Tags: Growth