Posted on April 03, 2014 by Minerals Make Life
Rare earth minerals, 17 rare elements housed deep within our Earth's crust, are some of the world's most sought after minerals because of their versatility and multiple functions. From high-tech innovation to advanced energy and national security, rare earth minerals are central to our technological development and defense needs. In fact, by 2015, world demand for rare earth minerals is expected to reach 210,000 tons per year up from 136,100 tons in 2010.
The American Chemistry Council just released a study that reports "the rare earth industry generates a total of $1.9 billion in economic output in North America." By creating high-paying jobs and providing the raw materials essential to manufacturing and production, minerals mining helps stimulate economic recovery.
Our new infographic details the many, often surprising places where you can find rare earths, from cameras and smart phones to satellite communication and national defense technologies. Rare earths' utility makes them critical and integral to the innovators, manufacturers and security systems that depend on them.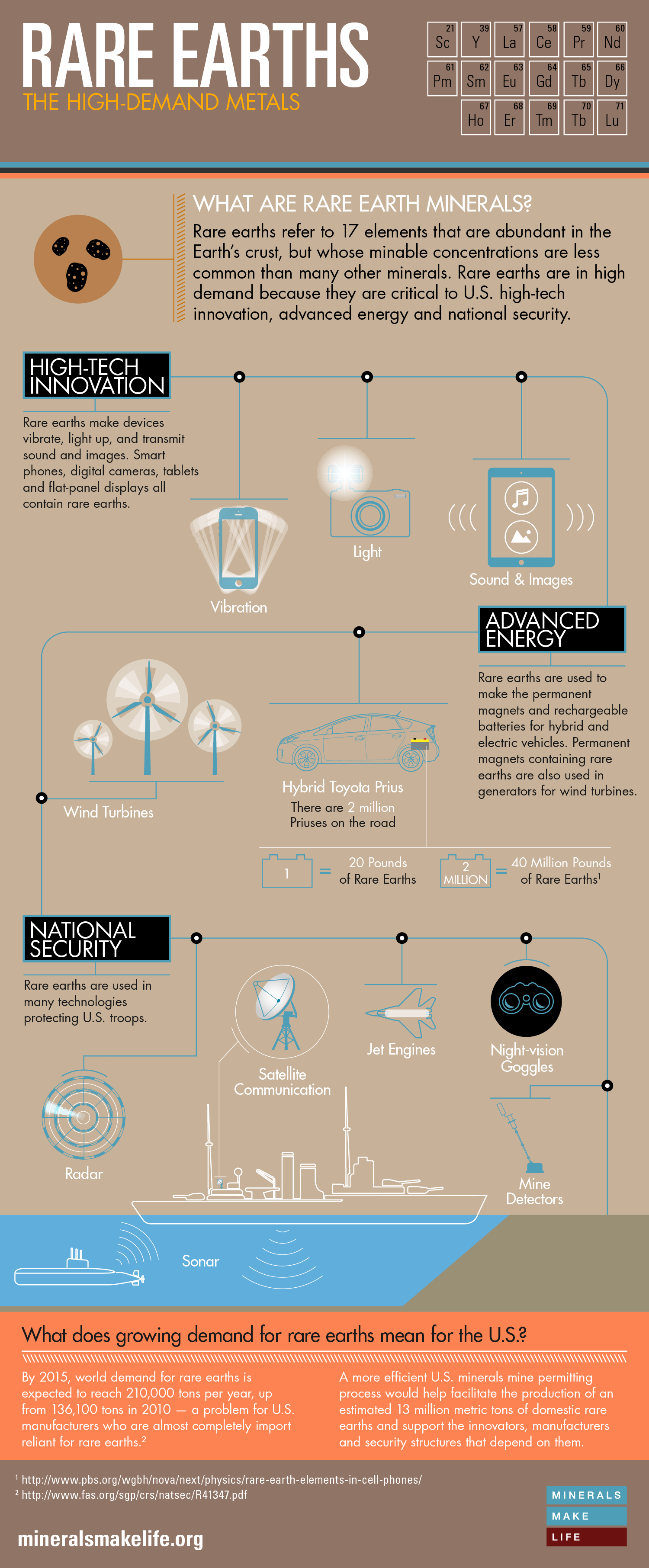 Tags: Uncategorized