Posted on April 05, 2018 by Minerals Make Life
The U.S. is home to an estimated $6.2 trillion worth of mineral resources, many of which are vital to our national defense. And yet – despite our abundant wealth of mineral reserves – burdensome and duplicative policies have made the U.S. increasingly reliant on mineral imports.
Phil Baker, president and CEO of Hecla Mining, and Hal Quinn, president and CEO of the National Mining Association, recently addressed government and military officials at National Defense University (NDU) to discuss the importance of minerals mining to national defense. Speaking to the group of future policy influencers, Baker and Quinn aimed to spark important conversations around access to critical mineral resources.
Estimates show that the U.S. Department of Defense uses 750,000 tons of minerals every year. These minerals are used in many types of military equipment—from Apache helicopters to body armor that keeps our troops out of harm's way. Minerals like beryllium and aluminum are used in various aircraft due to their high strength-to-weight ratios. Rare earth minerals like lanthanum are key in the production of night-vision goggles. These important materials protect our Armed Forces as they, in turn, protect our nation.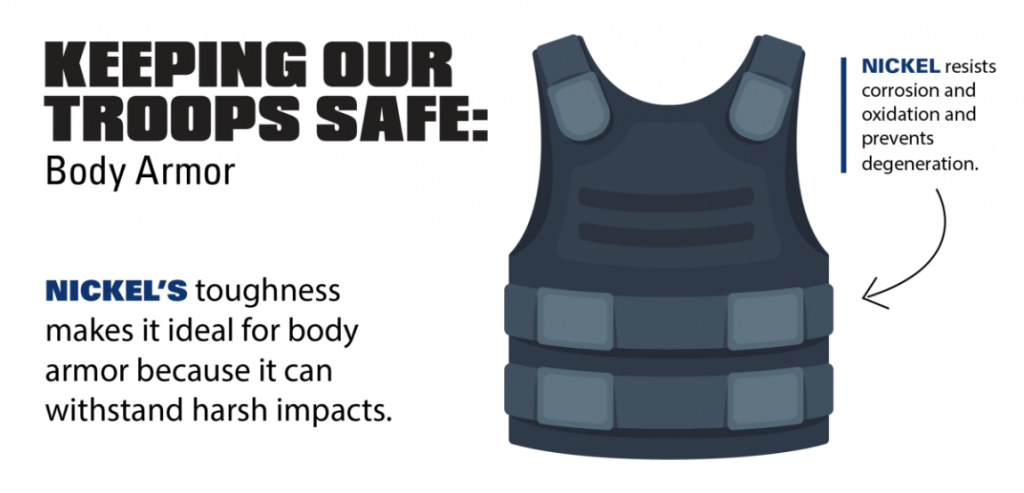 Despite the growing global demand for minerals, domestic mine permitting policies have forced U.S. industries to rely on imports rather than supporting and promoting domestic mineral production. In the U.S., it can take anywhere from seven to 10 years to obtain a permit to begin a mining project. These delays hinder our ability to provide the Department of Defense with stable supply chains for the critical minerals our military requires.
In response to our growing reliance on foreign imports, the White House took action to promote and encourage the production of U.S. minerals. On Dec. 20, 2017, President Trump issued an Executive Order (EO) to ensure a robust minerals supply chain and streamline the permitting process. The EO stated that these changes will "reduce our dependence on imports, preserve our leadership in technological innovation, support job creation, improve our national security and balance of trade and enhance the technological superiority and readiness of our Armed Forces."
On the heels of the president's order, Rep. Mark Amodei (R-Nev.) and Sen. Dean Heller (R-Nev.) introduced the "National Strategic and Critical Minerals Production Act," a bill that will shorten the mine permitting process by several years and increase access to domestic resources. In early March, the bill passed in the House Natural Resources Committee, signaling a bipartisan appeal for change. National Mining Association President and CEO Hal Quinn applauded the decision, stating, "High-wage jobs and technological innovation depend on a secure and reliable domestic mineral supply chain, and this bill gets us closer to delivering that security." To learn more about this bipartisan legislation, click here.
Members of Congress and the administration are making real progress towards increasing access to domestic minerals. It's vital that this positive trend continues so that we can ensure the protection of our troops and the security of our nation as a whole. Take action and call on your lawmakers to fix the broken permitting system today.