Posted on November 01, 2013 by Minerals Make Life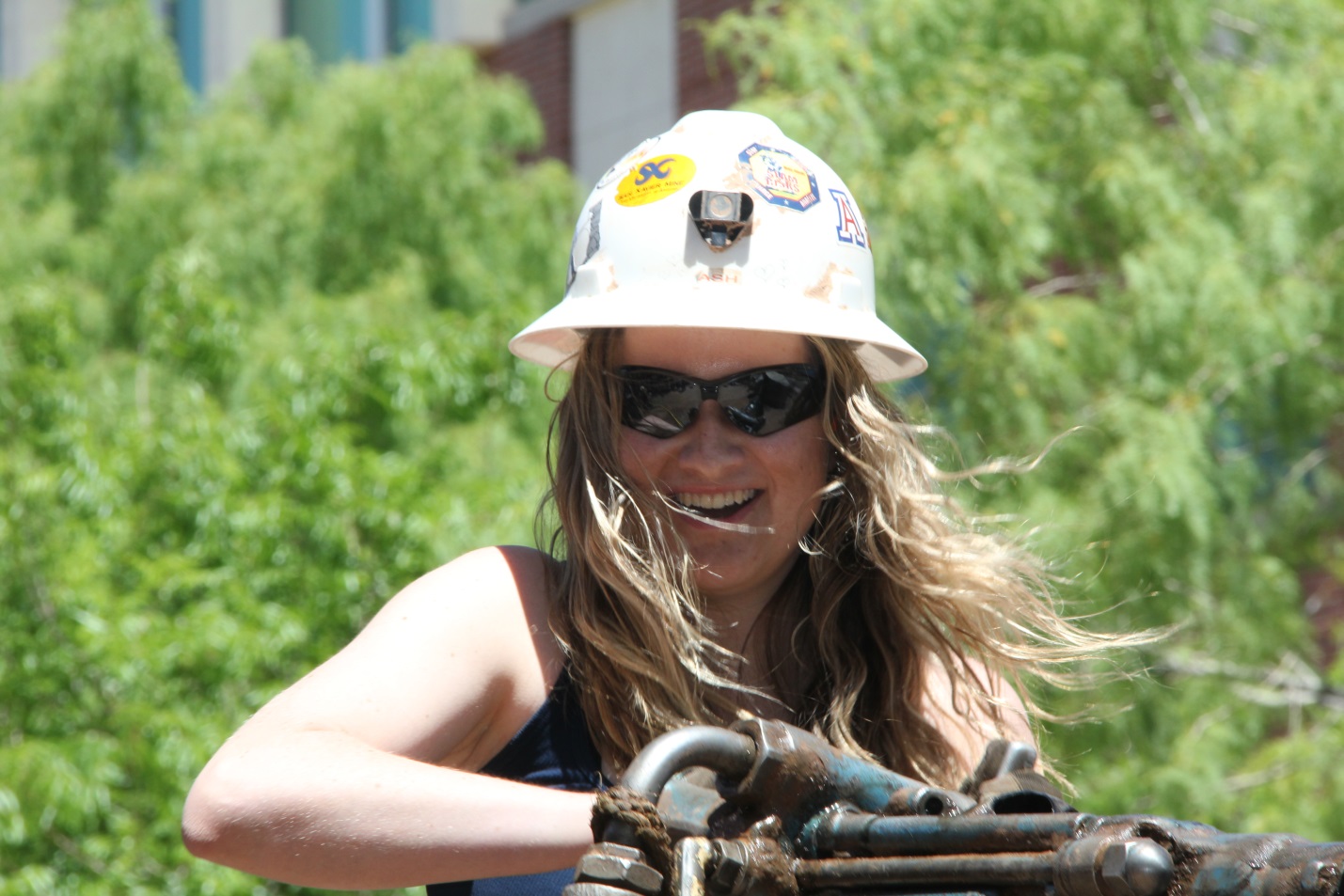 The University of Arizona is celebrating the 125th anniversary of the founding of the Arizona School of Mines. In reflecting on accomplishments that have touched three centuries, it is clear that some of the things we do are as fundamental today as they were in 1888, yet completely different in approach.
Our vision for sustainable mineral resources development and management in the 21st century is to present a new face of mining:
A student body that is diverse and represents the best and brightest people at a top-ranked university.
Interdisciplinary research and education that tackles grand challenges and also assists in short term needs.
Outreach to schools and communities on a daily basis.
An external focus on our stakeholders, from government to industry to communities.
International partnerships that raise cultural awareness among students and bring the best minds in the world together.
Mining in the United States has many new faces to present:
A more diverse workforce.
Core values of safety, environmental stewardship, and sustainable development.
Technology that rivals "rocket science" for complexity.
Interdisciplinary research that brings expertise to the table from fields as diverse as philosophy and landscape architecture.
Public-private partnerships between industry and universities.
Distance education that ensures our workforce has access to the latest advances from anywhere in the world.
The new face of mineral resources education, research, and outreach at the University of Arizona is the interdisciplinary Lowell Institute for Mineral Resources. The Lowell Institute involves faculty, students, and staff from 26 different disciplines across 10 colleges.
We believe the new faces of mining include people from many different disciplines rising to the challenge of sustainable mineral resources development – from fundamental geology to safeguarding community health, and from efficient use of water and energy to advanced sensing technology.
In 1888 we used perhaps 24 elements in the periodic table to make all the materials we used. Today we use all 92 naturally occurring elements and must incorporate design for recycling and urban mining into our resource strategies.
Mining was fundamental to economic growth in the United States in 1888 and remains the foundation of our $15 trillion economy today. The Lowell Institute has been working with more than 40 mining companies to ensure continued productivity advances that will allow deposits discovered in 1888 to be productive in 2068.
Several companies have been created based on Lowell Institute advances, and our geosciences research has contributed to two new copper deposit discoveries. The advanced research being conducted has enticed the best and brightest students to major in mining engineering.
The new face of mining is that of a "cool" major with a great career as a graduation reward.
In 1888 it was important to inform the citizens of the territory about the riches beneath their feet. A traveling mineral collection and public lectures did the job. Today our K12 outreach program reaches more than 8,000 Arizona students and teachers face to face every year.
The new face of mining to these students is that minerals make life and support their education.
We are developing a public lecture series on the new face of mining for adults in Arizona that will help everyone understand that the choice between mining and environmental protection is a false choice – the new face of mining helps provide environmental protection for critical habitats that otherwise face degradation from urban development.
Our mining communities used to be mining camps in 1888. Today our mining communities can be indigenous communities, rural communities in the Andes or Africa, or social media communities supporting or protesting our work. Our new face of mining includes law students and anthropologists and environmental scientists studying side by side with mining engineers and geologists.
More than 1 billion people have moved beyond extreme poverty in the past 20 years through economic development that involved natural resources. The newest face of mining is that of a child moving from extreme poverty to a life with food, light, clean water, shelter, education, health, transportation, communication, and a future.
Mary Poulton, PhD, is University Distinguished Professor, Department Head, and Director of the Lowell Institute for Mineral Resources at the University of Arizona. mpoulton@email.arizona.edu
Moe Momayez, PhD, is Associate Professor and Associate Department Head of Mining and Geological Engineering at the University of Arizona. mmomayez@email.arizona.edu
Pictured: Mining student Ashlyn Hooten operating a jack leg drill in front of the first mining building – Old Main – built in 1888. Photo credit Pete Brown, College of Engineering.
Tags: Good Neighbor,Guest Post