Posted on January 03, 2014 by Minerals Make Life
Here's some good news to begin 2014: According to the Bureau of Labor Statistics, the mining industry is on track to be one of the U.S. economy's strongest job creators through 2022.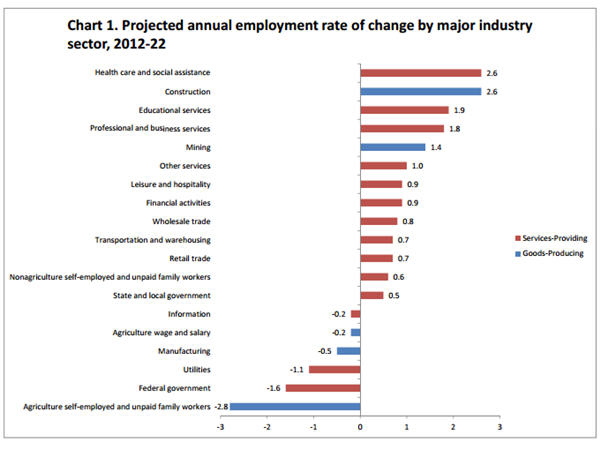 Mining ranks in the top five industries for job creation, with annual employment expected to rise 1.4 percent annually. Beyond the BLS, the Society for Mining, Metallurgy & Exploration predicts that the mining industry will add between 11,000 and 13,000 jobs per year over the next 20 years.
Tags: Growth