Posted on December 19, 2013 by Minerals Make Life
Last week, the United States Geological Survey (USGS) held a congressional briefing, "Critical Minerals: Ensuring America's Future" co-sponsored by NMA, the Environmental and Energy Study Institute; the Society for Mining, Metallurgy and Exploration; the Geological Society of America; and the American Geosciences Institute.
The presentation discussed the nature of various critical mineral reserves in the United States and across the globe, supply/demand concerns, and the U.S. reserves base vis-à-vis production.
Panelists included Jon Price, State Geologist Emeritus, Nevada Bureau of Mines and Geology, Larry Meinert, mineral resources program coordinator of the U.S. Geological Survey, and Joe Gambogi, ,mineral commodity specialist for the U.S. Geological Survey. The event provided an opportunity for policymakers and their staff to learn about the importance of minerals and metals and the need to secure them as global population continues to grow, and emerging technology demands more of these raw materials.
See pictures below.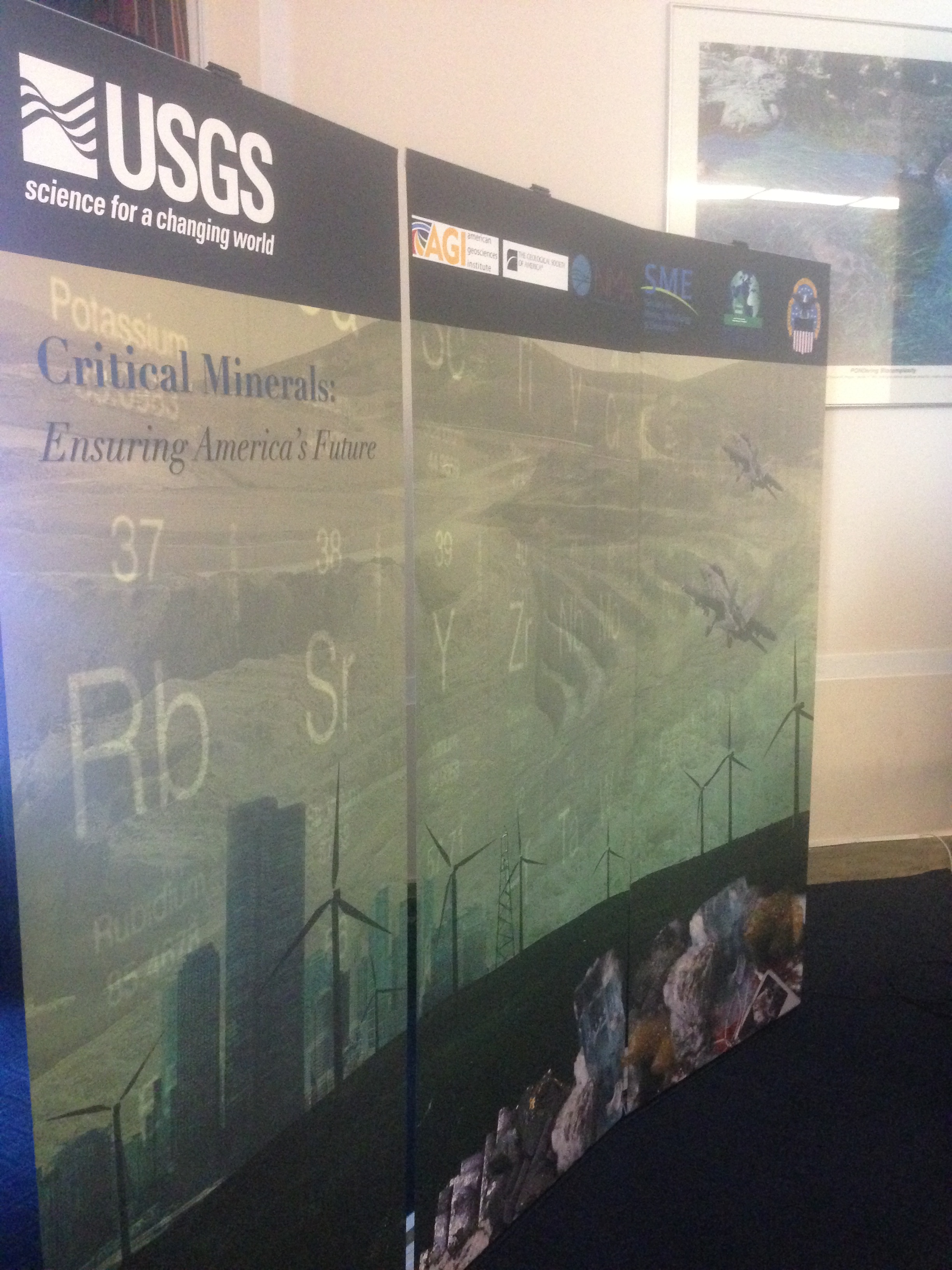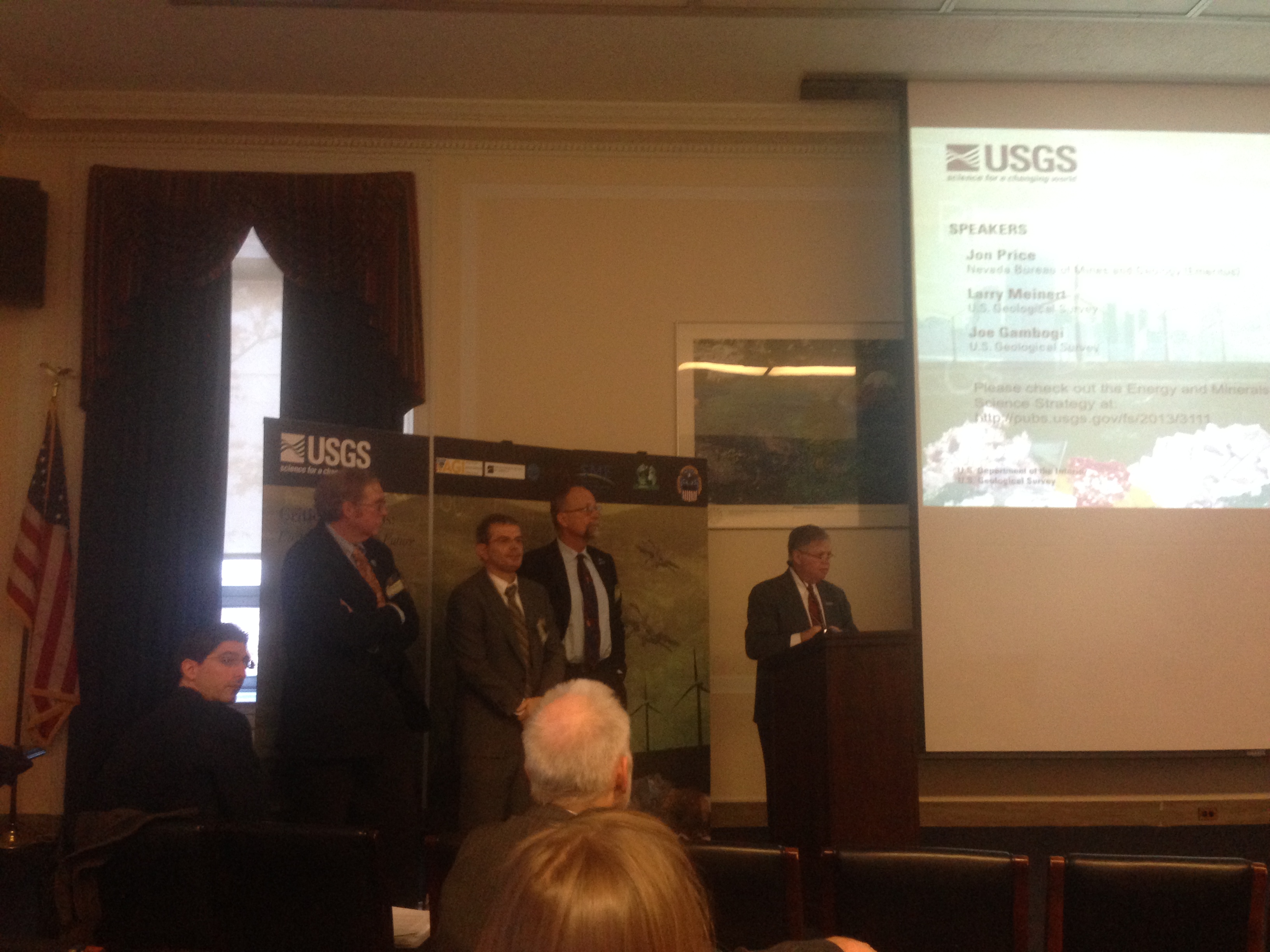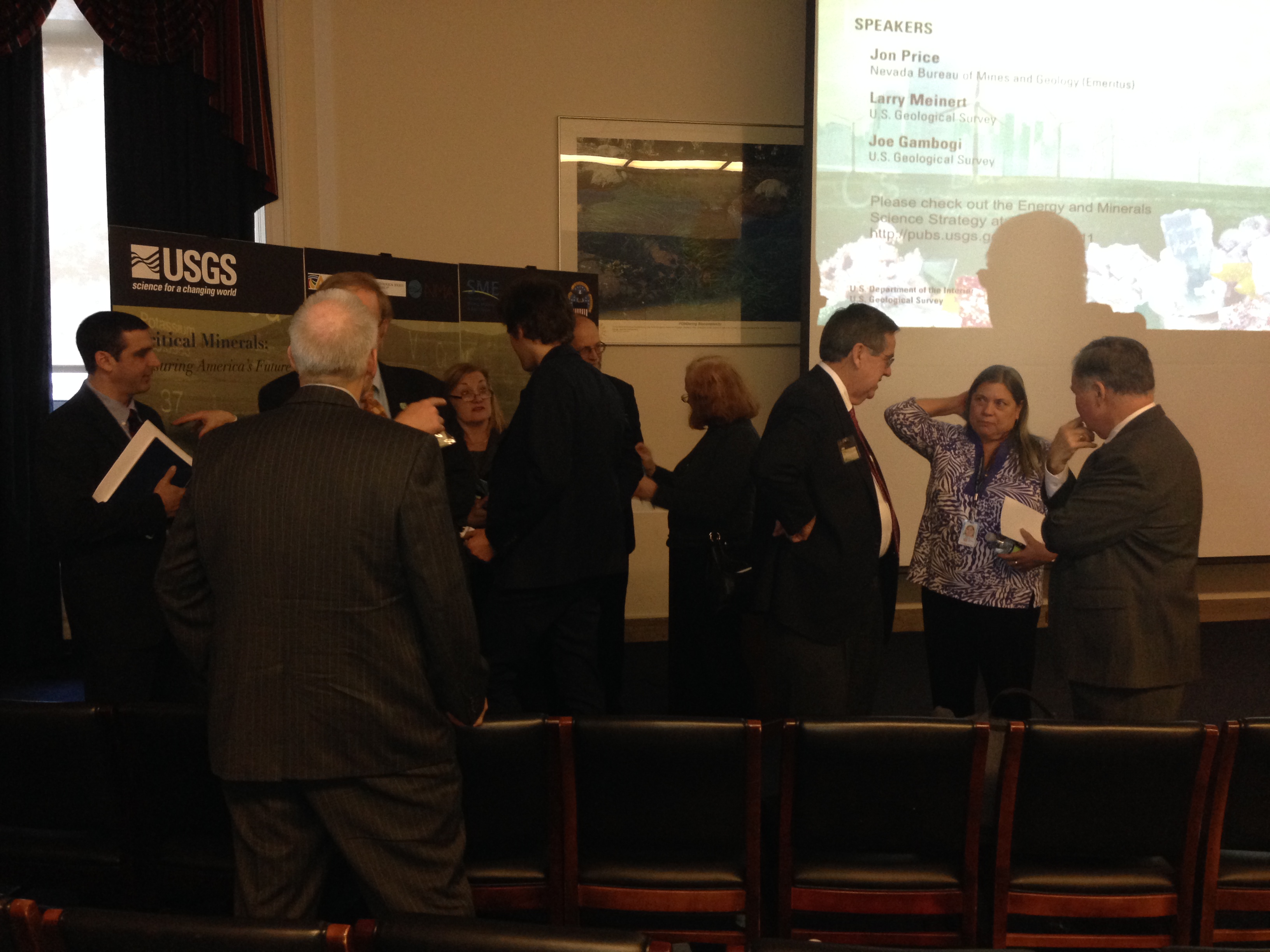 Tags: Policy